Promoting Gender Equality and Diversity at AU
On March 8, AU will host the online conference "Promoting Gender Equality and Diversity at AU", with the purpose of discussing how to address the issue of diversity and equality at an organizational level, on the basis of AU's Action Plan for Diversity and Gender Equality 2020-2022.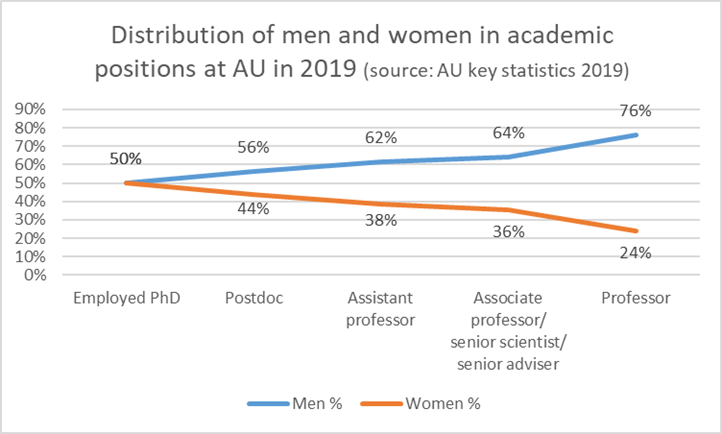 The program includes four presentations focusing on leadership, career development, recruitment, and workplace culture, followed by separate breakout sessions for each faculty.
As JRA, we strongly encourage all junior researchers to participate and contribute to the discussion, as we ought to be part of the process for a real change to (finally) happen. The JRA board will be present, with the aim of bringing forward our ideas and questions, so don´t hesitate to contact us to let us know your thoughts on diversity and gender balance at AU!